Advanced English Course - C1 /
from €285
"I can speak and understand well and I have a broad vocabulary, but I still have difficulty talking about more complex or abstract topics"
What you want
Advanced English is an ideal course for those wishing to solidify their language skills in English.
What you can expect
The course provides 22 contact hours throughout 11 weeks. During this time, we focus on offering a dynamic and student-focused learning environment. These 11 weeks will also allow the learner to immerse themselves in the language while having fun!
This is achieved by providing the following elements in our courses.
vocabulary
listening;
grammar;
writing;
speaking;
reading & comprehension;
In-class activities
At a C1 level you can:
Understand a wide range of demanding, longer texts, and recognise implicit meaning.
Express him/herself fluently and spontaneously without much obvious searching for expressions.
Use language flexibly and effectively for social, academic and professional purposes.
Produce clear, well-structured, detailed text on complex subjects, showing controlled use of organisational patterns, connectors and cohesive devices.
What you get
After successful completion of the course, you can breakthrough to your next language level. And to top it off, you get an C1 language proficiency certificate defined by the Common European Framework of Reference (CEFR).
Our C1-level courses are combined with Cambridge English exam preparation. However, if you do not wish to prepare for the C1 Advanced exam, you can still follow these courses to develop your English.
The focus is on building your vocabulary, developing your knowledge of English grammar, and improving your reading, writing, listening and speaking skills. This is done through exam-based activities which have been proven to effectively develop your English ability. For those preparing for an exam, there will be some focus on exam technique and our experienced teachers will be on hand to answer any of your questions.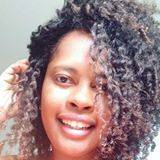 Tata Cristina, 2017
"CBE makes a big difference when you want to improve your English. Thank you Jo. I learned a lot with you. You are a wonderful teacher"
Majed, English student 2018-19
"Wonderful school.The teachers are beyond nice and helpful and because of them my language abilities progressed noticeably"
Marco's experience (Cambridge Proficiency, 2019)
Marco shares his experience of taking the Cambridge CPE course with us at CBE.