Dutch Conversation course - B2+ /
from € 315.00
A chance to converse in natural Dutch about current topics, interesting stories, and everyday situations.
For students who mainly want to improve their speaking skills, there are conversation classes. Ideal for those who do not need all sub skills (reading, writing) professionally or privately, but who want to be able to participate fluently in conversations.


Lessons online:due to restrictions, we currently offer courses online. Lessons will be held via Zoom with an average of 6-8 students.

Lessons at CBE: we have spaced our classrooms in accordance with RIVM regulations and you'll find plenty of hand sanitiser in every room! When regulations permit, we aim to move some groups back on-site.

We wish to provide a safe and comfortable place for you to learn so we have limited our onsite courses to 4-6 students maximum.

NEW STUDENTS: Please register first and do the free intake. Once completed, you can log in to the site and you will be able to order the course listed on the right of this page. Once booked and paid, you will receive a notification and your place is confirmed!




If you have completed the Conversation Class course, you will speak more easily, more fluently and with more confidence. We do not attach an end level from the Common European Framework of Reference to this course. It is also possible to take several Conversation Class courses, or to follow the Conversation Class course in addition to another course.
Maiike Proficiency English course review
Listen to Maaike give us a heartfelt review on her experience of learning English with us at CBE Languages. Enjoy!
CPE evaluation
"I've thoroughly enjoyed the evening classes, it was one of the good things in the week. A way of playful learning, with lots of humour. In the mean time I learned to dot the i's and improve my spelling. On top of that there's the idiom, which is great fun. There are so much to discover in this language that I like it even better than before!"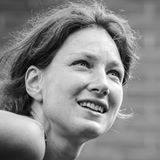 Lydia Evers
"I very much enjoyed my course at CBE. I found the atmosphere very warm and friendly which always made me look forward to the next class"