Nederlands voor Beginners 1 - > A1 /
v.a € 330.00
Do you think this is easy? Have you ever tried to explain why after a quarter past twelve, the Dutch are suddenly talking about ten to half past twelve?!
Begin bij het begin...
Beginners Dutch is an ideal course for those wishing to establish a solid foundation in Dutch. Whether it's for your career, personal development or inburgering, a solid foundation is essential for learning any new language.
This course starts from the beginning and will set you successfully on your way to speaking Dutch!
IMPORTANT to know before booking this course...
Lessons are taught in Dutch! That's right - even our Beginners 1 course. Our teachers are very experienced in teaching foreign languages to beginners, so they will use simple instructions to help you become familiar with the language.
Our aim is to immerse you in the language so that you feel comfortable around it. You will slowly build an understanding of everything you hear, and it will encourage you to try using the language yourself.
You are not expected to understand every word at the start, but as the teacher repeats certain phrases and uses body language and visual clues, you will start acquiring the language at a lot faster rate than if we taught it in English.
If you need your teacher to explain something in your own language / in English, then you are very welcome to ask them - try asking them in Dutch!

Lessons online: Lessons will be held via Zoom with an average of 6-8 students.
Lessons at CBE: We wish to provide a safe and comfortable place for you to learn so we have limited our onsite courses to 8-10 students maximum.

Course book
Course books are compulsory for this course - please ensure you order in time. You can purchase the course book, De Opmaat, here. (ISBN: 9789024431991). If you do not have your course book in time for the first lesson, don't worry, just inform us and we will send you the first few pages.
Als je de cursus Beginners 1 met succes hebt afgerond, kan je:
Eenvoudige mededelingen doen en vragen stellen over alledaagse
onderwerpen;
Jezelf voorstellen, vragen stellen en beantwoorden over jezelf en anderen: waar woon je, hoe heet je, hoe laat is het;
Tellen, spellen, klokkijken, iets bestellen, voorstellen iets te gaan doen en daarop reageren.
En daarna?
Als je de cursus met goed gevolg hebt afgerond, kan je door naar het volgende niveau, Beginners 2. Dat leidt op tot niveau A1 van het Common European Framework of Reference.
Cursussen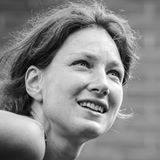 Lydia Evers
''Ik heb erg veel genoten van mijn lessen bij CBE. Naar mijn ervaring hing er een goede en vriendelijke sfeer waardoor ik altijd uitkeek naar de volgende les.''
CPE Course Evaluation
''Ik heb erg veel genoten van de avond klassen, het was een van de prettige dingen in mijn week. Een manier om met veel humor en plezier te leren. In de tussentijd heb ik de laatste puntjes op de i gezet en mijn spelling verbeterd. Daarbovenop zijn er ook nog idiomen die erg leuk waren om te leren. Er is zo veel te ontdekken in deze taal dat ik het leuker vind dan eerst!''
Alex Wiersema, Dutch student
''Open, vriendelijk en aardig. De beste manier om je comfortabel te voelen in een leeromgeving!''