Dutch Advanced - B2+ /
from € 315.00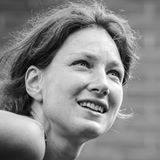 Lydia Evers
"I very much enjoyed my course at CBE. I found the atmosphere very warm and friendly which always made me look forward to the next class"
Amanda, Dutch student 2017
"Attended Dutch lessons here - welcoming, friendly environment with professional teachers. Made some great friends and recommend this language school over any other in Rotterdam!"
Ece's experience (Dutch Absolute Beginners, 2019)
Ece's shares her thoughts on her CBE Dutch course!