Dutch for Absolute Beginners - > A1 /
from € 315.00
Do you think this is easy? Have you ever tried to explain why after a quarter past twelve, the Dutch are suddenly talking about ten to half past twelve?
Absolute Beginners Dutch is an ideal course for those wishing to establish a solid foundation in Dutch. Whether if it's for your career, personal development or inburgering, a solid foundation is essential for learning any new language.
Lessons at CBE: we have spaced our classrooms in accordance with RIVM regulations and you'll find plenty of hand sanitiser in every room!

We wish to provide a safe and comfortable place for you to learn so we have limited our onsite courses to 4-6 students maximum.

Lessons online: due to the success of our online programme and taking into account that it is still difficult for many people to travel, we have decided to continue offering online courses. Lessons will be held via Zoom with a maximum of 8 students.
You can purchase the course book here.
At an A1 level you can:

Understand and use familiar everyday expressions and very basic phrases in Dutch.
Introduce yourself and others and can ask and answer questions about personal details such as: where you live, people you know and things you have.
Interact in a simple way provided the other person talks slowly and clearly and is prepared to help.
What you get
After successful completion of the course, you can breakthrough to your next language level with a working vocabulary and solid grammar foundation. And to top it off, you get an ->A1 (for Beginners 1) or an A1 (for completing Beginners 1+2) language proficiency certificate as defined by the Common European Framework of Reference (CEFR).
Courses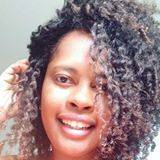 Tata Cristina, 2017
"CBE makes a big difference when you want to improve your English. Thank you Jo. I learned a lot with you. You are a wonderful teacher"
Menno Klaasen, Business English student
"Nice environment, kind people and good quality of classes"
Jiyoung, English student 2010-2013
"I have studied English for 3 years in CBE with lots of fun and joy. It was lucky for me to learn English from great teachers who have great teaching skills and rich experiences"