Dutch Beginners 2 - A1 /
from € 285.00
Why does your doctor prescribe acetaminophen and not antibiotics? And why can't you immediately make an appointment with a specialist? Where do those waiting lists come from?
Beginners 2 is the ideal course for those who want to lay a stronger foundation in Dutch. Whether you need the language professionally, for your personal development or for your civic integration exam; such a foundation is indispensable for learning any language.
Lessons at CBE: we have spaced our classrooms in accordance with RIVM regulations and you'll find plenty of hand sanitiser in every room!
We wish to provide a safe and comfortable place for you to learn so we have limited our onsite courses to 4-6 students maximum.

Lessons online: due to the success of our online programme and taking into account that it is still difficult for many people to travel, we have decided to continue offering online courses. Lessons will be held via Zoom with a maximum of 8 students.


If you have successfully completed Dutch Beginners 2, you can:
Talk about what you do, have done, want to do, can do, may do and must do;
Act independently in everyday situations: ordering and paying for something, shopping, going to the doctor.
What you get
If you have successfully completed the course, you can proceed to the next level, Beginners 3. This leads to level A2 of the Common European Framework of Reference.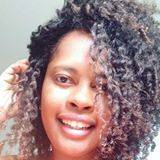 Tata Cristina, 2017
"CBE makes a big difference when you want to improve your English. Thank you Jo. I learned a lot with you. You are a wonderful teacher"
Majed, English student 2018-19
"Wonderful school.The teachers are beyond nice and helpful and because of them my language abilities progressed noticeably"
Laura, Dutch student 2019
"Fantastic establishment to learn. My husband and I needed to brush up on our Dutch skills and am so glad we found this school."