Dutch Beginners 2 - A1
"I can say and understand a few basic things in Dutch"
Dutch for Beginners 2
You can already:
use familiar expressions and very basic phrases
introduce yourself to others 
ask and answer basic questions about where you live, people you know and things you have. 
You will learn:
lots of new vocabulary 
how to pronounce certain sounds
how to interact confidently in basic Dutch
how to ask more complicated questions
how to improve your understanding when people speak to you.
Once a week Dutch Beginners 2 course
| Course | Dutch Beginner 2 |
| --- | --- |
| Level | A1 |
| Duration | 11 weeks / 22 hours |
| Lessons | once a week - evenings |
| Cost | € 285,- |
| Course book Nederlands in Gang* | € 40,- |
*Nederlands in Gang course book
You can order your course book through CBE or get your own copy here.
This book is valid for courses Beginners 1 up to and including Beginners 4.
Testimonial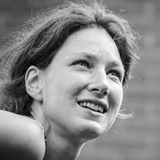 Lydia Evers
"I very much enjoyed my course at CBE. I found the atmosphere very warm and friendly which always made me look forward to the next class"