Dutch Beginners 3 - -> A2
This is the bridge class between A1 and A2 level Dutch
Dutch Beginners 3 course
You can already:

give basic information about you and your family
talk about subjects you are familiar with  
use familiar expressions and very basic phrases
introduce yourself to others 
ask and answer questions about where you live, people you know and things you have. 
You will start learning how to:
use lots of new vocabulary 
pronounce certain sounds
interact confidently in basic Dutch
how to improve your understanding when people speak to you.
Once a week Dutch Beginners 3 course
| Course | Dutch Beginners 3 |
| --- | --- |
| Level | -> A2 |
| Duration | 11 weeks / 22 hours |
| Lessons | 2 hours, once a week - evenings |
| Cost | € 285,- |
| Course book Nederlands in Gang | € 40,- |
Nederlands in Gang course book
You can order your course book through CBE or get your own copy here.
This book is valid for courses Beginners 1 up to and including Beginners 4.
Testimonial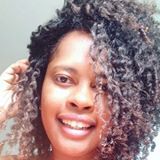 Tata Cristina, 2017
"CBE makes a big difference when you want to improve your English. Thank you Jo. I learned a lot with you. You are a wonderful teacher"