Dutch Intermediate 1 - A2 to A2+ /
from €285
The Dutch are known as unabashed when it comes to emotions and what they think. But are there also taboo topics ?
What you want
Advanced 1 is the logical continuation of the beginners courses. Students who have been living in the Netherlands for a longer time, and therefore have learned the basics of Dutch independently, can enroll in an advanced course. Ideal for students who want to deepen their knowledge of the Dutch language.
What you can expect
The course consists of 22 contact hours in 11 weeks. During the course we offer a dynamic and student-oriented learning environment. In those 11 weeks we do not only pay a lot of attention to the Dutch language, but also to the culture. Vocabulary is considerably expanded in advanced courses.
How do we do that?
We achieve this by paying attention to:
reading and text comprehension;
If you have successfully completed the Advanced 1 course, you can:
Talk about what someone has said or asked for;
Say something could be different;
Independently find out what words mean (so without translation function in the app);
State what the characteristics of things are and what they serve.
And after that?
If you have successfully completed the course, you can move on to the next level, Advanced 2, which trains up to level B1 of the Common European Framework of Reference.
Dit is een brugklasse tussen niveaus A2 en A2+
Dutch Intermediate 1 course
| Course | Dutch Intermediate 1 |
| --- | --- |
| Level | -> B1 |
| Duration | 11 weeks / 22 hours |
| Lessons | 2 hours, once a week - evenings |
| Cost | € 285,- |
| Course book Nederlands op Niveau* | € 45,- |
Course book Nederlands in Actie
Je kunt je cursusboek bestellen via CBE of je eigen exemplaar hier krijgen.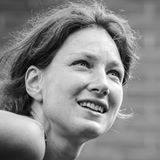 Lydia Evers
"I very much enjoyed my course at CBE. I found the atmosphere very warm and friendly which always made me look forward to the next class"
Urbanus's experience (Dutch Beginners 4, 2019)
Urbanus shares how much he has learned on his Dutch course so far!
CPE evaluation 2015
"I've thoroughly enjoyed the evening classes, it was one of the good things in the week. A way of playful learning, with lots of humour. In the mean time I learned to dot the i's and improve my spelling. On top of that there's the idiom, which is great fun. There are so much to discover in this language that I like it even better than before!"