Dutch: Gevorderden 2 - A2+ to B1 /
from € 285.00
After this course, you can understand this joke:"Er is er één jarig, hoera, hoera! Dat 'hoera' is nog wel te begrijpen. Maar twee keer 'er' in drie woorden... Da's een grap, toch, zeker? "
What you want
Advanced 2 is the logical continuation of the beginner courses and the Advanced 1 course. Students who have been living in the Netherlands for a longer time and have therefore learned the basics of Dutch independently can also enroll in an advanced course. Ideal for students who want to deepen their knowledge of the Dutch language. Vocabulary is considerably expanded in advanced courses.
What you can expect
The course consists of 22 contact hours in 11 weeks. During the course we offer a dynamic and student-oriented learning environment. In those 11 weeks we do not only pay a lot of attention to the Dutch language, but also to the culture.
How do we do that?
We achieve this by paying attention to:
reading and text comprehension;
If you have successfully completed the Advanced 2 course, you can:
Speak about locations and numbers,
Talk about objects and introduce the news using the word 'er';
Use more combinations with fixed prepositions (think of, wait for);
Use words such as: registration and continuation correctly and not confuse them with writing and committing;
Understand why ''Er is er één jarig, hoera, hoera!'' is a logical sentence.
And after that?

If you have successfully completed the Advanced 2 course, you can proceed to the next level, Advanced 3. That leads to level B1 of the Common European Framework of Reference.
Dutch Intermediate 2 course
| Course | Dutch Intermediate 2 |
| --- | --- |
| Level | B1 |
| Duration | 11 weeks / 22 hours |
| Lessons | 2 hours, once a week - evenings |
| Cost | € 285,- |
| Course book Nederlands op Niveau* | € 45,- |
*Course book Nederlands in Actie
Je kunt je cursusboek bestellen via CBE of je eigen exemplaar hier krijgen.
Maiike Proficiency English course review
Listen to Maaike give us a heartfelt review on her experience of learning English with us at CBE Languages. Enjoy!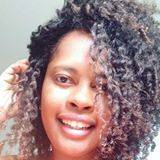 Tata Cristina, 2017
"CBE makes a big difference when you want to improve your English. Thank you Jo. I learned a lot with you. You are a wonderful teacher"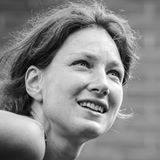 Lydia Evers
"I very much enjoyed my course at CBE. I found the atmosphere very warm and friendly which always made me look forward to the next class"