Dutch: Gevorderden 2 - A2+ to B1 /
from € 315.00
After this course, you can understand this joke:"Er is er één jarig, hoera, hoera! Dat 'hoera' is nog wel te begrijpen. Maar twee keer 'er' in drie woorden... Da's een grap, toch, zeker? "
Intermediate 2 is the logical continuation of the beginner courses and the Intermediate 1 course. Students who have been living in the Netherlands for a longer time and have therefore learned the basics of Dutch independently can also enroll in an intermediate course. Ideal for students who want to deepen their knowledge of the Dutch language. Vocabulary is considerably expanded in intermediate courses.
This summer we are offering two options for Gevorderden 2:
Onsite at CBE AM: from 13 - 24 July 2020 (AM = morning lessons)
Online PM: from 13 July - 07 August 2020 (PM = evening lessons)
Lessons at CBE: we have spaced our classrooms in accordance with RIVM regulations and you'll find plenty of hand sanitiser in every room!
We wish to provide a safe and comfortable place for you to learn so we have limited our onsite courses to 4-6 students maximum.

Lessons online: due to the success of our online programme and taking into account that it is still difficult for many people to travel, we have decided to continue offering online courses. Lessons will be held via Zoom with a maximum of 8 students.


| Format | Lesson days | Lesson times | Course fee | Course book |
| --- | --- | --- | --- | --- |
| at CBE | Mon + Wed + Fri | 09:45 - 13:30 | € 315,- | € 45,- |
| Online | Mon + Wed + Thurs | 18:45 - 20:30 | € 285,- | € 45,- |
If you have successfully completed the Intermediate 2 course, you can:

Speak about locations and numbers,
Talk about objects and introduce the news using the word 'er';
Use more combinations with fixed prepositions (think of, wait for);
Use words such as: registration and continuation correctly and not confuse them with writing and committing;
Understand why ''Er is er één jarig, hoera, hoera!'' is a logical sentence.
And after that?

If you have successfully completed the Intermediate 2 course, you can proceed to the next level, Intermediate 3. That leads to level B1 of the Common European Framework of Reference.
Courses
Urbanus's experience (Dutch Beginners 4, 2019)
Urbanus shares how much he has learned on his Dutch course so far!
Shaf & Maaike's experience (Cambridge Proficiency, 2019)
Teacher and student sharing some of their thoughts on CBE.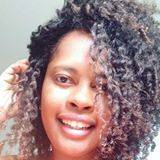 Tata Cristina, 2017
"CBE makes a big difference when you want to improve your English. Thank you Jo. I learned a lot with you. You are a wonderful teacher"