English Conversation Skills - B1+ to C1+ /
from €305
A chance to practice speaking English in a safe and stimulating environment with support and feedback from a British English teacher. You will discuss interesting topics, current affairs and develop skills for everyday communication.
Improve your English speaking skills
For students who are above level B1 who would like to improve their speaking skills this course will develop your fluency, so that you are more confident when speaking English. During the course you will take part in debates, discussions and social conversations. You will learn how to express your opinion effectively, agree and disagree politely and interact with other speakers easily and naturally. You will also expand your vocabulary in relation to a variety of topics. This course has two levels so that you can practise speaking at a level that is right for you.
Course stages
| Course | English Conversation A | English Conversation B | English Conversation C |
| --- | --- | --- | --- |
| Duration | 11 weeks / 22 hours | 11 weeks / 22 hours | 11 weeks / 22 hours |
| Costs | € 305,- | € 305,-* | € 305,-* |
*If you re-register directly after your first course you will receive an earlybird discount on the next course / Course books are not included in this price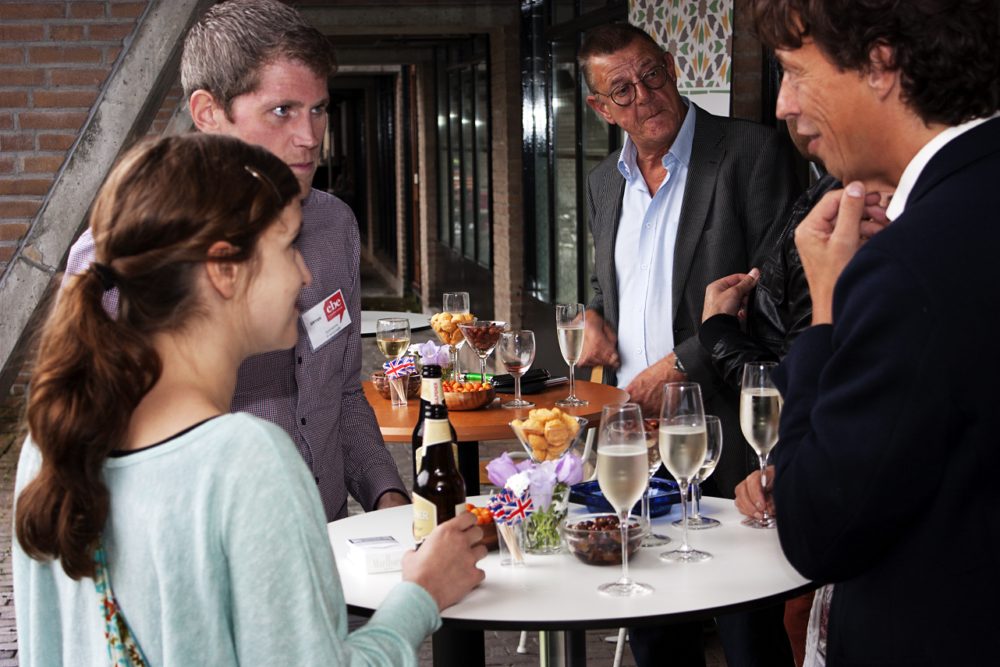 Dutch Beginners student 2015
"I love going to CBE because it not just going to dutch class but it is also going to other places in the world through the different cultures we meet there. Thank you CBE for that"
Amanda, Dutch student 2017
"Attended Dutch lessons here - welcoming, friendly environment with professional teachers. Made some great friends and recommend this language school over any other in Rotterdam!"
Maiike Proficiency English course review
Listen to Maaike give us a heartfelt review on her experience of learning English with us at CBE Languages. Enjoy!