English Elementary course - A1 /
from €285
"I can say and understand a few words in English"
What you want

Elementary English is an ideal course for those wishing to establish a solid foundation in English. Whether it's for your career or personal development a solid foundation is essential for learning any new language.
What you can expect
The course provides 22 contact hours throughout 11 weeks. During this time, we focus on offering a dynamic and student-focused learning environment. These 11 weeks will also allow the learner to immerse themselves in the language while having fun!
This is achieved by providing the following elements in our courses.
vocabulary
listening;
grammar;
speaking;
reading & comprehension;
In-class activities
At an A1 level you can:
Understand and use familiar everyday expressions and very basic phrases in English.
Introduce yourself and others and can ask and answer questions about personal details such as: where you live, people you know and things you have.
Interact in a simple way provided the other person talks slowly and clearly and is prepared to help.
What you get
After successful completion of the course, you can breakthrough to your next language level with a working vocabulary and solid grammar foundation. And to top it off, you get an A1 language proficiency certificate defined by the Common European Framework of Reference (CEFR).
Course stages
| Courses | English Elementary A | English Elementary B | English Elementary C |
| --- | --- | --- | --- |
| | A1.1 (stage 1) | A1.2 (stage 2) | A1.3 (stage 3) |
| Once-a-week | 11 weeks / 22 hours (lessons once a week) | 11 weeks / 22 hours (lessons once a week) | 11 weeks / 22 hours (lessons once a week) |
| | € 285,- | *€ 285,- | *€ 285,- |
| | | | |
*If you re-register directly after your first course you will receive an earlybird discount on the next course / Course books are not included in course price
Maiike Proficiency English course review
Listen to Maaike give us a heartfelt review on her experience of learning English with us at CBE Languages. Enjoy!
Majed, English student 2018-19
"Wonderful school.The teachers are beyond nice and helpful and because of them my language abilities progressed noticeably"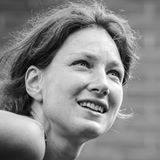 Lydia Evers
"I very much enjoyed my course at CBE. I found the atmosphere very warm and friendly which always made me look forward to the next class"