English Upper Intermediate - B2 /
from € 285.00
"I speak and understand well but still make mistakes and fail to make myself understood occasionally"
What you want
Upper-Intermediate English is an ideal course for those wishing to further develop and challenge their language skills in English.
What you can expect
During this time, we focus on offering a dynamic and student-focused learning environment. These 11 weeks will also allow the learner to immerse themselves in the language while having fun!
This is achieved by providing the following elements in our courses.
vocabulary
listening;
grammar;
writing;
speaking;
reading & comprehension;
In-class activities
At a B2 level you can:
Understand the main ideas of complex text on both concrete and abstract topics, including technical discussions in his/her field of specialisation.
Interact with a degree of fluency and spontaneity that makes regular interaction with native speakers quite possible without strain for either party.
Produce clear, detailed text on a wide range of subjects and explain a viewpoint on a topical issue giving the advantages and disadvantages of various options
What you get
After successful completion of the C course, you can breakthrough to your next language level. And to top it off, you get an B2 language proficiency certificate defined by the Common European Framework of Reference (CEFR).
Maiike Proficiency English course review
Listen to Maaike give us a heartfelt review on her experience of learning English with us at CBE Languages. Enjoy!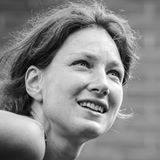 Lydia Evers
"I very much enjoyed my course at CBE. I found the atmosphere very warm and friendly which always made me look forward to the next class"
Marco's experience (Cambridge Proficiency, 2019)
Marco shares his experience of taking the Cambridge CPE course with us at CBE.