IELTS Preparation - B1+ /
from €525
A short course to help you develop your reading, writing, listening and speaking skills for the IELTS ACADEMIC or IELTS GENERAL test. Working toward achieving a 6.5!
Who is this course for?
This course is for you if you are a student with level B1 or above and you are interested in improving your English in order to study abroad or here in the Netherlands. A CBE IELTS course will prepare you for the internationally-recognised IELTS examination which is very often a requirement for non-native speakers who wish to study in an English-speaking country. The course will prepare you for all aspects of studying in English, from following lectures, reading academic texts and summarising notes, giving a presentation, taking part in discussions and writing academic essays and reports. During the course you will practice the types of tasks which occur in the exam so that you are familiar with the exam content.
IELTS intensive evening course
| IELTS preparation | Duration | Cost | Course book |
| --- | --- | --- | --- |
| 2 x 2 hrs per week | 11 weeks / 44 hours | € 525,- | € 60,- |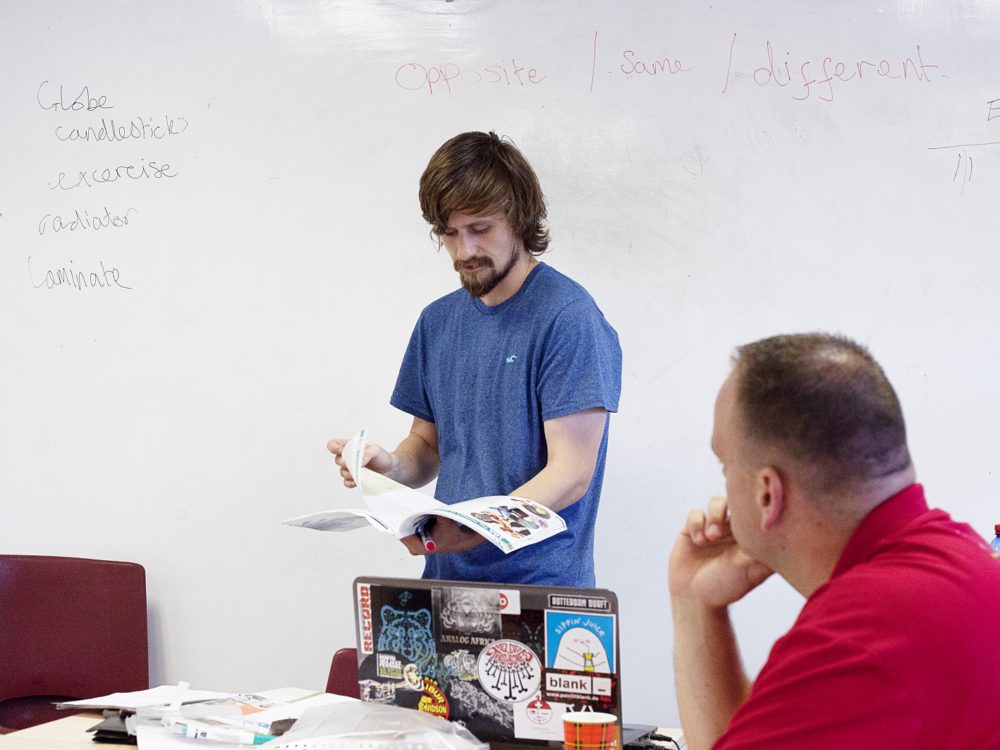 Course book: The Official Cambridge Guide to IELTS
You can order a course book through CBE or get your own copy here
Maiike Proficiency English course review
Listen to Maaike give us a heartfelt review on her experience of learning English with us at CBE Languages. Enjoy!
Shaf & Maaike's experience (Cambridge Proficiency, 2019)
Teacher and student sharing some of their thoughts on CBE.
Menno Klaasen, Business English student
"Nice environment, kind people and good quality of classes"