Private Training
Bespoke language courses to meet your needs
These courses are tailor-made for your needs so that you focus on the specific areas that you would like to improve. This could be preparation for an exam, building confidence, preparing a presentation or developing writing skills - perhaps even a combination of these.
This course will give you the opportunity to develop your speaking skills in a supportive environment and improve your fluency and confidence so that you will feel ready to take part in individual and group conversations.
Contact Lisa today to arrange a private training course at CBE, your workplace, or online: info@cbelanguages.nl / 010-282-7820
Prices 1-1 training
| Format | Duration | Hourly fee |
| --- | --- | --- |
| General 1-1 Face-to-Face or Online | Flexible | € 65,- |
| Specialist 1-1 | Flexible | € 70,- |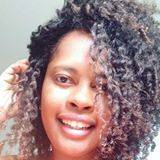 Tata Cristina
"CBE makes a big difference when you want to improve your English. Thank you Jo. I learned a lot with you. You are a wonderful teacher"
Marco's experience (Cambridge Proficiency)
Marco shares his experience of taking the Cambridge CPE course with us at CBE.